Well a while ago now i started to hear about people altering Dominoes , Which got me intrigued so i just had to look a bit further into how you do them, what they could look like, and most of all the most important thing - How easy they are to do!

Well after researching on the internet i came across some fabulous websites that have showcases of tons of altered dominoes - they are far greater than i could ever imagine!

You guessed it, I just had to get started and trying to alter some Dominoes Myself , At first i started off with a standard size Domino piece - They need to be either a white/creamy Colour as they are easier to paint on.. Dominoes can be found on sale @ Crafty Krafts 6 for £1.00.

Here are some Pictures of the Altered Dominoes i have Done using the Standard sized Dominoes 1" x 2 "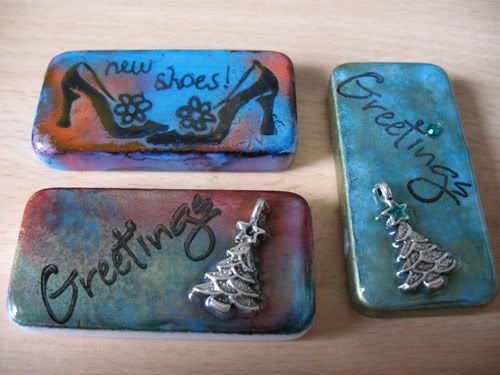 This set i made into a Keyring & a book , Below is the inside view of the book, it can be hung up onto the wall with the little tab at the top of the book.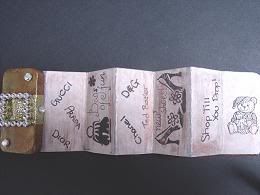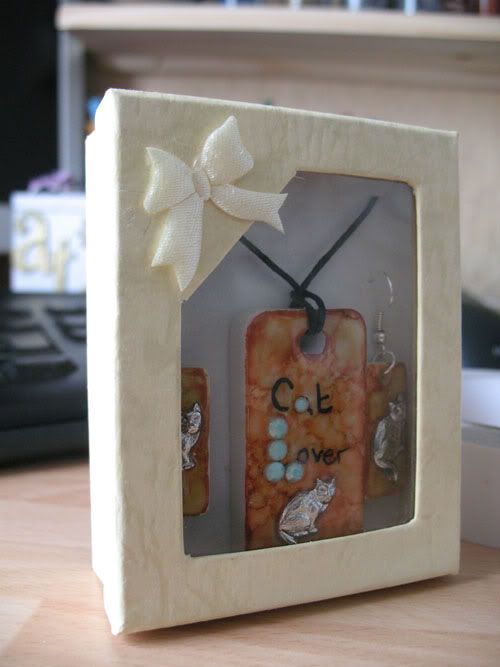 The above Domino Jewellery Set was made into a Domino Necklace & Earring Set
All these Dominoes have been created using the Standard White Dominoes that are 1" x 2" & Then inked up using Adirondack Alcohol Ink's , For the backgrounds - Stamped images on using Black Stazon.